This was brought on due to one of my many Pinterest "adventures". I saw this for a
GIANT SMORES STUFFED COOKIE
and I of course had to try it! While reading the comments I saw someone mention doing this as bars so I figured why not try a pie!?
CHOCOLATE CHIP PIE STUFFED WITH SMORES
1 package of Chocolate Chip Cookie Dough
1 cup of Mini Chocolate Chips
1 cup of Marshmallows
Graham Crakers
*In this recipe I used the Mallow Bits but refer to the end of this post to see how well it works with regular marshmallows! YUM!!
Preheat the oven at 300 degrees. Take a package of cookie dough and cut it in half. Spread the cookie dough to fit the bottom of your pan. After you have what pretty much looks like a cookie cake, take your graham crackers and place it to fit. I did not put how many crackers you will need because it could vary. You can leave them square or break them in half to make them fit. Once that is done you place more crackers on top (SMORES!!!).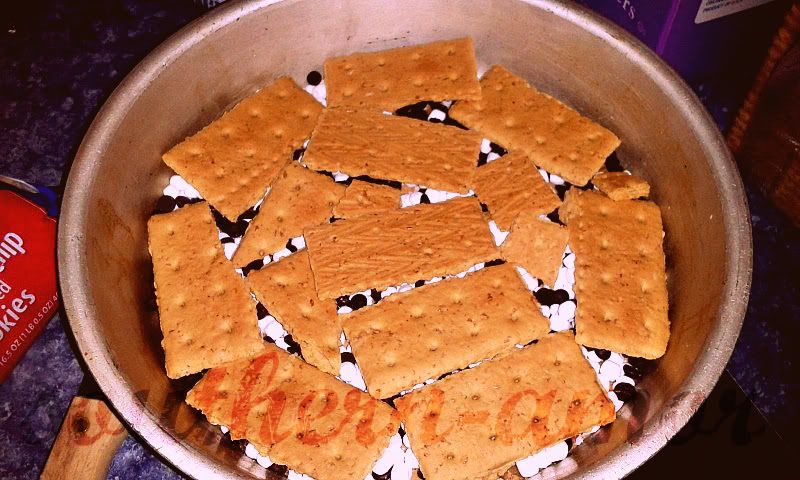 Now the next part is a little tricky. If you find an easy way of doing this, please share!! Take the rest of the cookie dough and spread it out above smores. I first tried to pat it flat on a plate but getting it off like it was, was difficult. So I just played around til I made it cover everything. I ended up having to grab a few extra pieces of dough (I had those break apart packages in the fridge) to cover a few spots.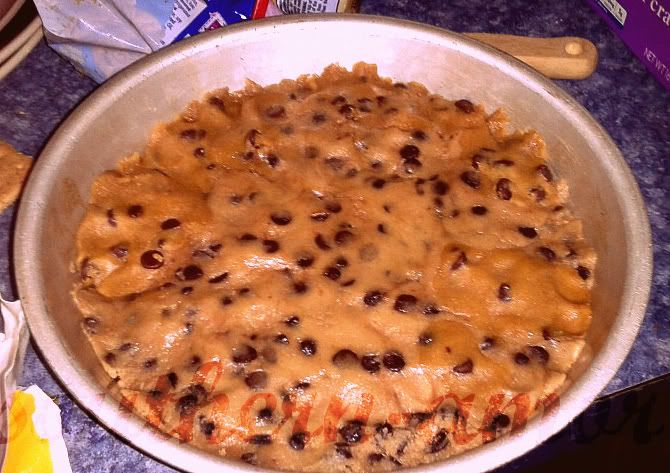 Pop it in the oven for 20-25 minutes and you, my friend, have a yummy dessert!
*EDIT 7/10* Now like I said, I used Mallow Bits instead of real marshmallows the first time. I was excited to have them and wanted to try them out but they didn't work so well. So when a friend asked for the recipe, I figured I'd give it one more shot the way I had wanted. Let. Me. Tell. You! The real mini marshmallows make this dish ... just WOW!
He was so excited that his mouth got on the internet!! haha