The most easiest, creative way to cook cinnamon rolls?!
SNAGGED FROM PINTEREST
In the
WAFFLE IRON
! I saw this on pinterest and gave the computer screen the "are you joking me?" look. I tried this out two days ago. I am not even kidding you, that was the fastest I've ever seen ANY cinnamon roll cooked. LOVE it. My kids loved the fact they got a waffle that was a cinnamon roll. And I'm serious! SO EASY! Heat up your waffle iron, place the cinnamon rolls, close the lid and viola!
Also, while on pinterest. I found a recipe for a
BUTTERFINGER PIE
I love me some butterfingers, but did not have any on hand. So I had to come up with something. Then I had this bright idea ... I have tons of candy canes .. let's use that!
So here, my friends, is a Candy Cane pie!! So good!
CANDY CANE PIE
12oz of Whipped Cream
8oz of Cream Cheese
8 Candy Canes, crushed
Premade pie crust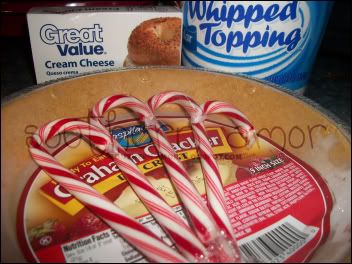 How easy is this you say?


All you do is mix the ingredients, add it to the crust, smooth it out and let it chill.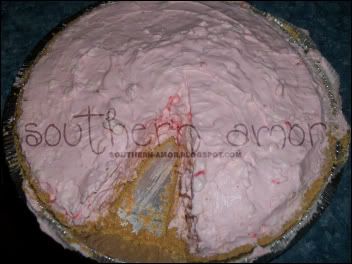 YOU'RE DONE!!!
Now a confession! When I ate the first piece, and I was biting into candy canes, every other bite, I thought "oh great!" :/ BUT after I left it in the fridge over night, the candy cane bits had pretty much dissolved and I had me a peppermint-y yummy pie without all the chunks.
So tell me what will your Christmas breakfast and dessert consist of!? ;)